History of Hackney Central
The name Hackney derives from a 5th or 6th century Saxon settlement known as Haca's ey – or raised ground in marshland. The settlement was near Hackney Brook, and was probably on the higher ground around the later St Augustine's Tower.
Little remains of early Hackney, except the Tudor St Augustine's Tower, which survives as Hackney's oldest building; and the positively medieval road network. The churchyard, Hackney Brook, and the surrounding villages prevented Hackney's expansion.
During the Victorian era, many of the old buildings were swept away and the estates broken up to form streets of terraced housing. The change from rural suburb to urban, was marked by the arrival of the railway in 1850, with a great iron rail bridge crossing Mare Street. Trams began to make their appearance on the streets in the 1870s, and a tram depot opened in 1882 on Bohemia Place.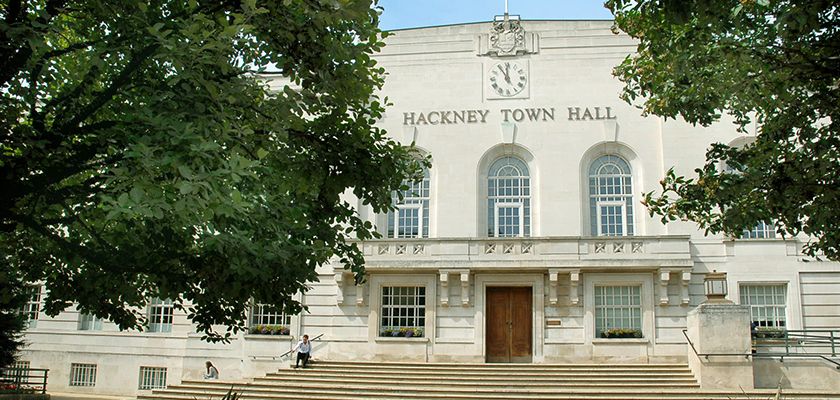 South of Hackney Central railway station, Mare Street slices through Hackney's 'cultural quarter' of Town Hall Square. Its north side is dominated by Frank Matcham's Grade II* listed 1901 Hackney Empire music hall, on whose stage appeared Charles Chaplin and Marie Lloyd .
North of the railway bridge, Mare Street continues as The Narroway (originally known as Church Street). By St Augustine's Tower, a Grade I landmark, is the 'Old Town Hall' built to serve the Parish of Hackney in 1802. To the east are St Johns' Church Gardens. In 2009, they were awarded Heritage Green Flag status. Within the gardens stands the Church of St John-at-Hackney (built 1792).
Present
Hackney Central is the central district of the London Borough of Hackney in London. It comprises the area roughly surrounding, and extending north from Mare Street. It is also the name of Hackney Central ward, an electoral division for Hackney Council.
Successive waves of immigrants, both from abroad and within the United Kingdom, make modern Hackney a culturally vibrant part of inner London. Extensive post-World War II redevelopment replaced much of the housing stock, but the Georgian housing and Victorian terraces that remain have become popular again.
Over the last 20 years Hackney Central has undergone major regeneration to include the emergence of a new cultural quarter around the town hall with a renovated Hackney Empire entertainment venue, a new library and a Picturehouse multiplex cinema.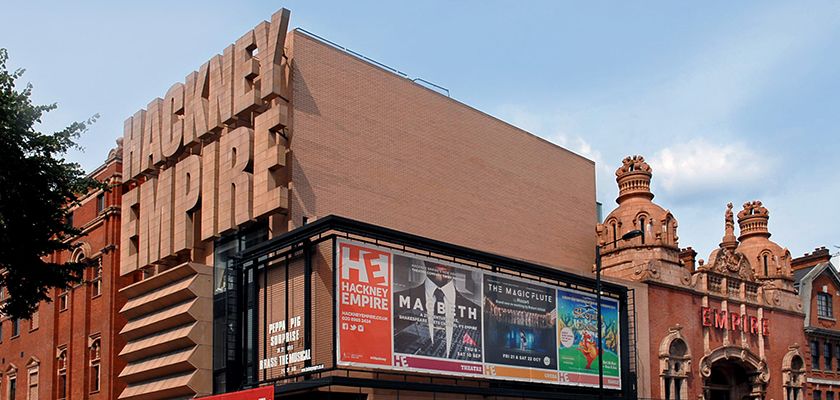 Mare Street remains Hackney Central's busy and bustling local shopping street but a few steps away in the back streets, new cafés, bars and restaurants are thriving. London's first luxury outlet district, Hackney Walk along Morning Lane, has turned Hackney Central into one of London's top tourist attractions, with many fashion-conscious tourists flocking to the outlet branches of Burberry, Aquascutum, Pringle, Nike, Joseph and Matches, some housed in glamorously revamped golden railway arches.
Hackney Central has become another destination for the trendy after Shoreditch and this influx of demand has increased the development of properties ranging from house conversions and new apartments to warehouse conversions.