History of Clapton
Clapton was from 1339 until the 18th century normally rendered as Clopton, meaning the "farm on the hill". The Old English clop - "lump" or "hill" - presumably denoted the high ground which rises from the River Lea. Clapton grew up as a straggling hamlet along the road subsequently known as Lower and Upper Clapton Road, and as the area became urbanised, the extent of the area called Clapton eventually increased to encompass most of the north-eastern quarter of the Ancient Parish and subsequent Metropolitan Borough of Hackney.
As London flourished Clapton gradually became a rural retreat for the capital's wealthy merchants who built many fine Georgian and Victorian terraces and created a village atmosphere.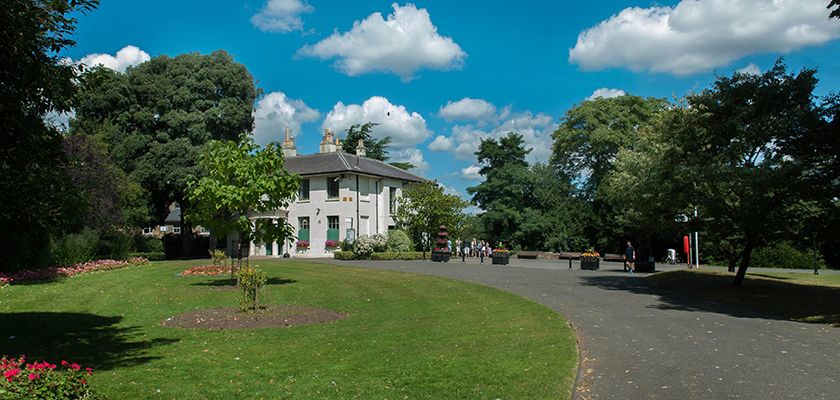 Manorial courts (the Manor of Lordship) from the early 19th century distinguished the parts north and south of Lea Bridge Road as Upper and Lower Clapton, and those names soon passed into general use. Hackney Lane came to be known as Lower and Upper Clapton roads, until in the late 19th century the stretch through the common to Stamford Hill was named Clapton Common.
Present
The ward of Clapton within the borough of Hackney is immediately adjacent to Hackney Central to the south, Hackney Downs to the west, Stoke Newington to the north and the River Lea to the east. The main demarcation area separating Upper Clapton and Lower Clapton is the Clapton Roundabout, Kenninghall Road and Lea Bridge Road. Clapton Pond and the late Georgian Clapton Square are the area's two major conservation zones.
Like most parts of East London, Clapton is a multicultural and socially diverse area. Chatsworth Road (which has re-opened its street market in 2010 to much acclaim), provides many amenities for people who live in the area. The restaurants and shops on Chatsworth Road reflect the diversity of the area with produce from Turkey, Africa, the Caribbean and Asia alongside a host of green grocers and bakeries.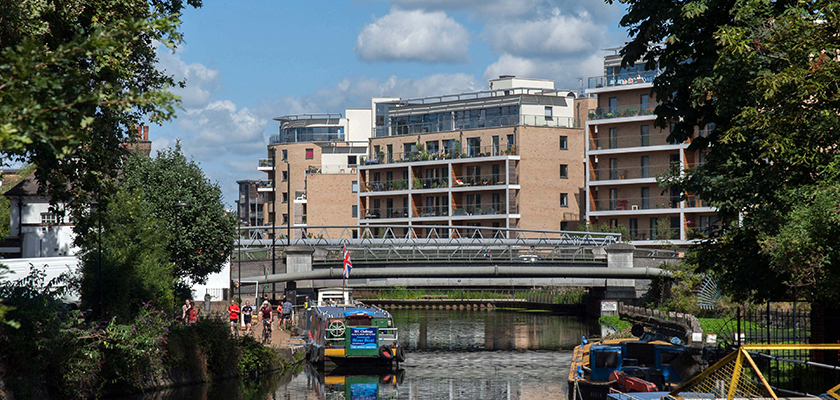 The area has undergone significant gentrification in the last 10 years as a result of the new market, the regeneration of nearby Stratford area and the opening of numerous restaurants, pubs, vintage boutiques, cafés and bakeries. The former United Reformed Church now runs as a Perforiming Arts Centre and Sutton House is now owned by the National Trust.
Combine all these developments with the many wide open spaces, outdoor activities along the River Lea, the characterful period homes and the relative tranquillity compared to the hustle and bustle of neighbouring Hackney Central and Dalston - and this has all led to a significant upturn in demand from mature professionals and young families looking to move to the area.